Because Everyone
Needs Confidence
We are open for business – Click Here for more info.
Having an attractive smile inspires confidence in you and in people you meet. It's one of your greatest assets! We provide a full range of modern dentistry and wellbeing services - watch our video below to find out more.
Our team play a vital role in helping you maintain your oral health and wellbeing.
The majority of our team members are fully qualified in dental nursing and have a broad understanding of the services we offer. They are available to advise you about treatment options and to answer any questions you may have. Their involvement is much more than the immediate personal contact you see. Behind the scenes, they ensure that everything runs smoothly, from cross infection control to accurate record keeping.
We provide the very best in modern dentistry, specialist cosmetic and hearing services.
Find out how we can deliver the very best service for your dentistry and wellbeing needs.
Healthy Mouth Plan
10% off dental treatment (excluding Implants or Orthodontics)
Most people understand the need for regular dental prevention but financial pressures can make this difficult to keep up. As a result we are delighted to offer patients the opportunity to pay a set monthly fee to cover their routine examinations, x-rays and hygienist treatments.
Join now
Price List
Having an attractive smile inspires confidence in you and in people you meet. It's one of your greatest assets!
Full Price Guide
The facility of being able to have the crowns fitted the same day was totally amazing! Thank you Grahame, your wonderful dental nurse, and receptionists.

Kay Patrick

Dental Patient on Facebook
Samantha is incredible and extremely thorough. She is very good with her patients and takes the time to explain what is going on. Highly recommended!!

Rosie Willmott

Dental Patient on Facebook
One of the best practices on the island, great customer service and professional treatment, very pleased!

Howie Tharme

Dental Patient on Facebook
Just a few words to express My recent experience at Confidence Dental & Wellbeing.
After the initial consultation , which explained in detail the different stages of implant procedure,
I'm extremely pleased to have made the decision to go ahead with the treatment plan.
The clinical & reception team could not have made me feel any more at ease than they did.
The treatment carried out was first class, the day after the implant procedure I can honestly say I
would not have known any dental work had been carried out!
Time & monies invested were well worth the end result.
I would not hesitate in recommending your services to anyone thinking of similar works.
Yours Sincerely
Richard Le Masurier

Richard Le Masurier

The treatment carried out was first class by Dr Ivo Raitchev
More from our Happy Patients
Confidence Dental & Wellbeing are supporting Mouth Cancer Month by offering the public FREE mouth cancer screening.  A summary of the key findings New cases…
We have important and we think exciting news to convey to you about the skin care and facial aesthetics services we will be providing at…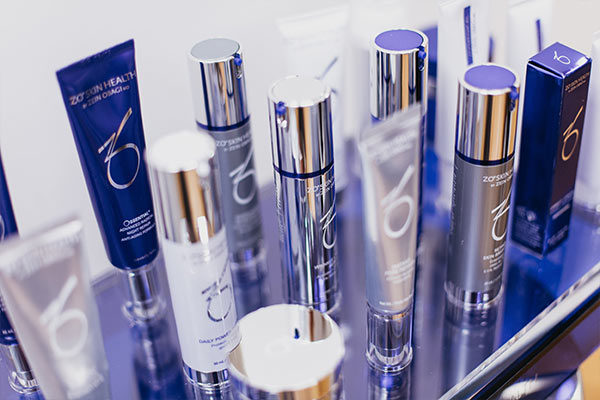 Utilizing cutting-edge science and Dr. Zein Obagi's extensive clinical experience creating treatments and regimens for healthy skin, ZO Skin Health, Inc. provides comprehensive skincare programs…
If you require further information or would like to book in any of our services, please get in touch using the information below.
Millais House, Castle Quay, St Helier, Jersey, JE2 3EG
Opening Hours
Mondays 9.00 – 18.00
Tuesdays 9.00 – 17.00
Wednesdays 9.00 – 17.00
Thursdays 9.00 – 18.00